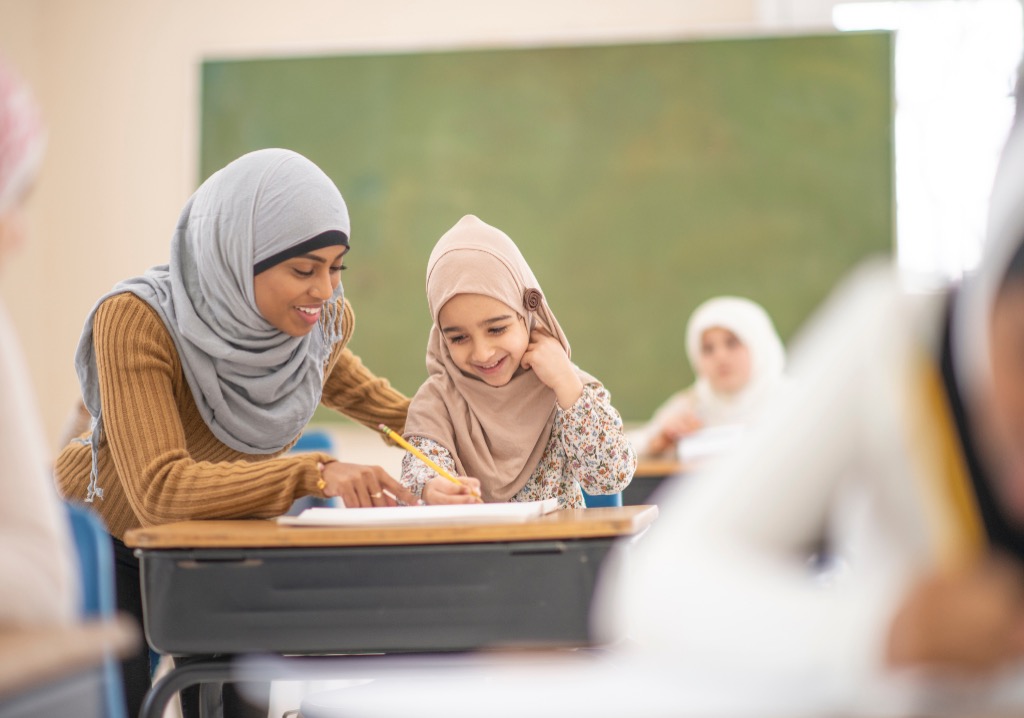 Preschool to year 2 in the annexe
Years 3 to 6 girls in ladies' section of main building including zarih room.
Years 7 to 10+ girls online
Years 3 to 11+ boys in gents' section of the main building, marquee & basement.
PLEASE NOTE: The Workshop timing has changed as below:
TIMING FOR YEAR 3 – 6 GIRLS AND YEAR 3 -11+ BOYS
10.00am to 10.15am – Assembly
10.20am to 10.40am – Qur'an Recitation
10.45am to 11.15am – Lesson 1
11.15am – 12.00pm – Lesson 2
TIMING FOR PRECHOOL TO YEAR 2
10.00am to 10.15am – Assembly
10.20am to 12.00pm– Qur'an recitation, lessons 1 & 2 and break – Timings will be managed by individual class teachers.
From 5th November, Salaa will be incorporated and Workshop will therefore end at 12.20pm.
ONLINE CLASSES will be conducted between 10.40am and 11.50am. Exact timing will be conveyed on the WhatsApp group.